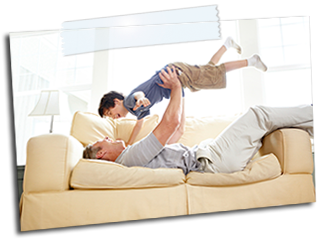 The first thing you should know is that all of our services are free to parents of children with diverse abilities. If you're the child's legal guardian you'll never see a bill from us.
Our mantra is Support, Information and Training. It's in our mission statement! But what does it mean…
Support
One of the primary qualities that makes this agency unique is that most of the staff working here are parents of children with diverse abilities. Our experience has proven that parents of children with special needs find the best support from other parents who also have children with special needs. So we foster parent‑to‑parent support in ways that are unmatched by other agencies. We are here to listen to your story; the joyous parts and the challenging parts! We thrive on finding ways to build the supports your child and family need. If your child has a diagnosis that is rare, we have resources throughout the state and country to find someone who you can connect with. We are part of a wonderful system of parent centers in California and throughout the country. We are waiting to welcome you to our family!
Information
Need to know the specifics of a certain disorder? Maybe you're a parent who needs help figuring out the intricacies of special education? Rowell Family Empowerment has the information you seek. For example, if your beautiful baby has Down Syndrome and you want to know more about trisomy 21 (the most common form of Down Syndrome) you can turn to us. We'll also help you learn about the many systems that come into play and how to navigate through them successfully. What is IHSS? What's SSI? You can learn about the Individuals with Disabilities Education Act (IDEA), Section 504 of the Rehabilitation Act, and Americans with Disabilities Act (ADA). You'll be provided information about leadership opportunities in your local community, at the state level and even nationally. Our mission is to empower you!
Training
One look at our training calendar and you will come to understand that we offer many opportunities for parents to get the trainings they need at the times they need them. Most of our trainings, including IEP Preparation, Understanding Evaluations, Passport to Their Future, and more are offered both in‑person and online to families who reside in the counties we are funded to serve. Among other things our training efforts highlight sharing the challenges parents face when they have so much to do and learn. Also, it is an opportunity to share the joys and successes when things are going right! Our motto is Everyone Belongs!
Contact us now!
(530) 226-5129