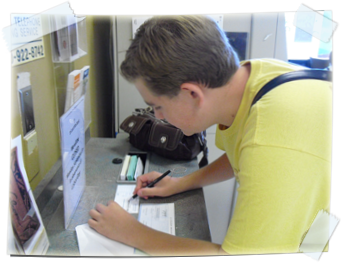 As parents, we have concerns regarding the transition into adulthood for our young adults. Here at RFENC we saw a definite need for transition-aged youth and their families to provide additional support in the areas of student led IEP's, self-determination, and secondary transition.
Although there are many resources available, we saw a need to compile all the information and create trainings that reflect the most current research so that young adults and their families can go through this journey and learn together. This also brings educators and families together so goals are carried over into all realms of life.
Our trainings and guidance for this age group focus on:
Person-centered planning and student-led IEP's
Transition goals and how they relate to courses of study
Difference between a certificate of completion and a diploma
Understanding the differences between high school and college
Self-determination, Self-Advocacy, and Family Empowerment
Alternatives to college, including vocational training and regional occupational programs
Transition Planning assists families in creating a vision of what life will look like in the future. RFENC strives in providing the necessary information and resources you and your young adult need to achieve success. Call us or email us! We'll be happy to answer all your questions and concerns.
Contact us now!
(530) 226-5129