Family camp is going to be exciting and fun this year! We'll be staying and playing near Sacramento at the Coloma Resort, same place as last year. It proved to be a great destination.
We'll being doing all kinds of fun things like face painting, dancing, and lots of signing. So stretch out your fingers and warm-up your signing muscles. You don't want to miss DHH Family Camp 2016!
We'll have speakers, children's camp, parent‑to‑parent support and much more!
Coloma Resort offers an array of accomodations, from tents to bunkhouses to luxurious cottages. And in addition to all the activities and fun of the resort itself, the American River is right nearby for rafting, tubing or fishing.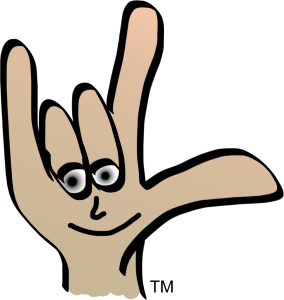 Follow these steps to register for family camp:
Call Coloma Resort at 1-800-­238-2298 and make your reservation directly with them. Tell them, "We are with the DHH Family Camp." Give them the dates October 21, 22 and 23rd. You'll have many choices for accommodations.
Download the brief Registration Form to the right and follow the instructions.